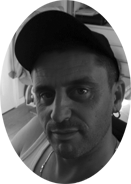 Welcome to the online home of Jason Brooks
---
Insanity: Doing the same thing over and over again and expecting different results
---
What's this all about then ?
My place on the internet, a domain name purchased back in the DotCom boom of 2000 and an idea never realised.
I've kept my IT knowledge current over the years and now this webserver hosts a number of personal/work projects and continues to provide an online facilty utilised in many different ways. This front page is part of a customised Joomla installation and is purposely designed to be viewed through a PC browser and not a mobile phone.
And the images ?
150 horses of German straight six, my '96 BMW saloon in black worthy of a mention.
All the Routemaster buses operated by Westbourne Park Garage in 2014. What a bus!
Hyde Park, by the Serpentine on a summers day in 2013. Perfection!
Trellick Tower, London W10
Where There is Tea There is Always Hope

The Computer/IT Bit
Building and configuring Windows/Linux computers and software since around '96. Fluent in structured programming/design, Data/File Management, Website design/management (HTML5/PHP/ASP), Windows/Linux server, Domain Name/Administration, SQL Database administration, Excel Visual Basic, computer networking, Remote CCTV, Mame, and much more. If its computer related, that's some of me :)

Leave it alone!
Don't turn into an iClone.
Look around, they're everywhere.
---

I miss you xx
---